Elastic Services
CertusNet elastic network technology is applied in service areas such as video control and regulation, video surveillance, smart city and big data analysis. It helps to provide QoE oriented services, offer elastic and dynamic services.

Elastic service is based on the elastic network. It perceives the QoS, helps operators setup the fully intelligent business chain, and helps to achieve the best user experience.
It reconstructs the network to achieve the fastest response towards setup new business. According to the real operation situation, the configuration of infrastructure and application can be readjusted via the full programming capability, so the performance and capacity of the business platform is dynamically adjusted.
It helps the evolution of operator's network infrastructure through software upgrade, achieves the normalized resource platform and application platform, and achieves free innovation of operator's system platforms at the greatest extent. therefore, operator's investment is protected.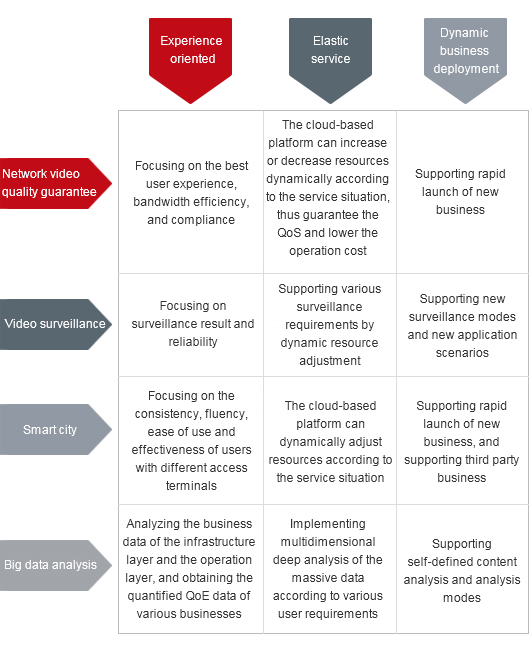 What's the 'Internet of Everything' worth? $613 bi...
What's the 'Internet of Everything' worth? $613 billion, Cisco reckons
More> >