Company News
CertusNet Elastic Network Opens Up A New Era Of Intelligent Network ——The Debut of CertusNet in Barcelona MWC 2016
[Feb. 21st, 2016, Barcelona] The MWC 2016 is to be unveiled officially in Barcelona Spain for the period of 22nd ~ 25th in February. Being the most important congress of mobile communication in the world, the MWC of 2016 has managed to set up the wind vane for future mobile communication by attracting the latest techniques, products and ideologies. And CertusNet, the initiator and practitioner of elastic network and elastic service, is ready to share on the congress with the world mobile industry her intensified research findings and successful experiences in the realms like the application of elastic network and the improvement of UE.

On the congress, CertusNet, overarched by the theme of CertusNet Elastic Network——A new era of intelligent network, is to exhibit her elastic network and elastic cloud service based on SDN/NFV. Introduction will be made as to how her NFV products have been designed and developed and how she has cooperated with her partners of the industry chain, and emphasis will be given to the function and performance of CertusNet vBras, the virtualized NFV based on service link and the application of vBras to the accessing of enterprises. Meanwhile, her C Cloud, the enterprise privatized solution of OpenStack, and FlexBNG Qin, the latest NFV product, will be officially released during the congress.

Being HP's global partner of AllicanceOne and global practical partner of OpenNFV, CertusNet is to, together with HP, exhibit the result of their cooperative effort in the realm of NFV. Meanwhile, she, as the partner of the Open NFV Lab of China Mobile, is also to exhibit, together with China Mobile Labs, the cooperation and demonstration on architecture of NFV.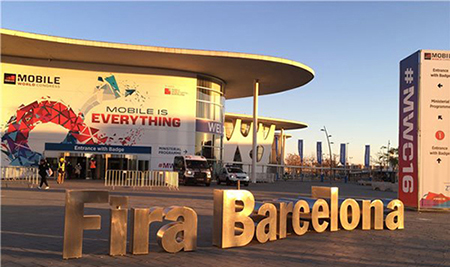 So far, CertusNet has realized the virtualization and softwarization of its network equipment, link and service that is based on NFV, which has pushed forward the evolution of network architecture. CertusNet can supply not only a solution of virtual access of network featured by stable operation and strong customization, but also network security framework featured by multipoint deployment, multilayer isolation and flexible strategy. Meanwhile, CertusNet has multiple private virtual cloud platforms established on the basis of SDN. It's elastic network based on SDN and NFV has supplied a perfect cloud execution environment based on SDN/NFV, and has managed to supply professional service for the data centers and cloud control platforms of China Telecom, China Mobile, China Unicom and some of their provincial offices.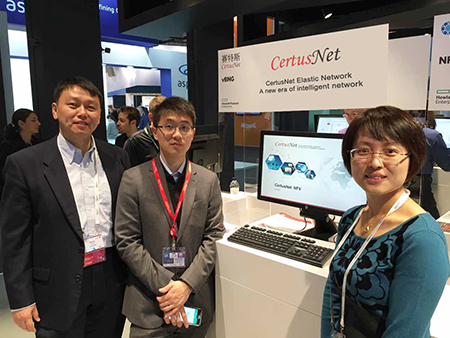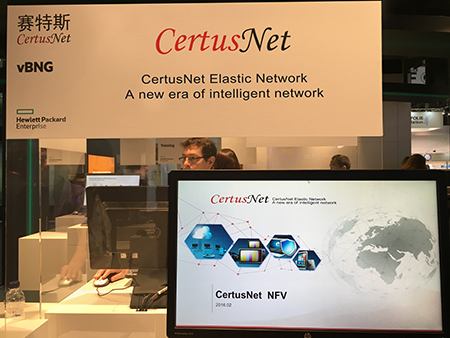 CertusNet offers core techniques, overall solution and operation service of elastic network, targeting at the development and breakthrough of telecommunication network technology of China with proprietary intellectual property rights. Having innovated with market-oriented mode, independence and continual fund investment, CertusNet has managed to apply its elastic network to realms including the carrier end to end system. And the presence of CertusNet in the MWC 2016 Barcelona will evince her efforts to strengthen the advertisement of her own brand in the world communication market.

About CertusNet
CertusNet Inc. is a world-leading informatization platform and solution provider. As a pioneer and an advocate of Elastic Network and Elastic Services concepts, the company is committed to providing Elastic Network services covering cloud, pipe and terminal for global users, enterprises and government agencies. CertusNet strives to continuously improve user experience, facilitate new services and applications, and help customers generate greater value with its widely trusted Elastic Services.
CertusNet's Prominent Contribution in SDN - Compli...
[BEIJING, Sep. 17, 2015] As a China Telecom cooperation partner at the "New Generation of Network In...
More> >