FlexCPE Virtualized Customer Premises Equipment
Industry Problems
The customer premises equipment (CPE) devices are widely used by business and residential customers to connect to their service providers. However, the legacy CPE devices require specialized knowledge to operate, have lengthy deployment cycle, and are difficult to upgrade. These factors make it difficult and expensive for service providers to add new services or make changes to existing services. A more flexible CPE solution is needed for lower operational and reduced capital expenses.
Solution Overview
Based on the EIST NFV framework, CertusNet FlexCPE is a software defined CPE solution that allows service providers and enterprises to not only reduce hardware and maintenance costs but also to increase service agility. With a lightweight FlexGateway (aka thin CPE) on customer premises and virtual CPE (vCPE) functions built on a carrier-grade virtualization platform running at service providers' central office or data center, FlexCPE is suited for both residential and enterprise CPE services and has many benefits:
·
High throughput performance.
·
Increases business and operational agility, create, add and deliver
services at a much faster pace to meet ever changing demands.
·
Dynamically scale up/down the network connections.
·
Reduced operational and capital costs
·
Personalized service with particular set of functionality which is relevant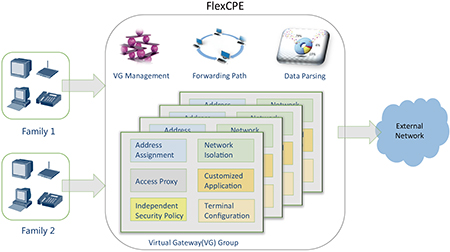 Product Features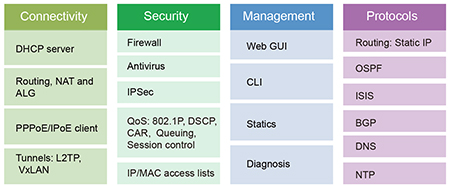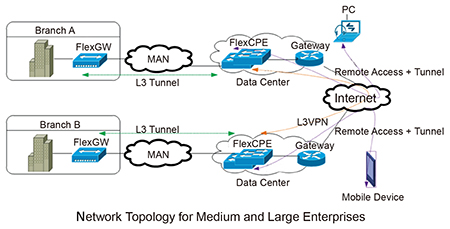 Application Cases
China Telecom Fujian Enterprise vCPE trial
China Unicom Research Institute vCPE PoC trial
China Unicom Network Technology Research Institute vCPE trial
What's the 'Internet of Everything' worth? $613 bi...
What's the 'Internet of Everything' worth? $613 billion, Cisco reckons
More> >