IPTV Service Assurance System(ISA)
Solution Overview
•

Operators need to know the real-time condition of the network supporting
•

Difficult to locate the fault of IPTV service
•

Unable to analyze user experience, making it impossible to perform active
maintenance or intervention
Product Overview
PTV service assurance system (ISA) monitors the quality of video from video source to the STB terminal across the whole process. The video streaming parameters at different stages on the link are collected into the ISA system in a real-time manner through video analyzers deployed at the entry of video source and on critical network equipment, as well as by means of monitoring modules (QosMon) embedded into the STB. Based on collected data, the ISA system can analyze IPTV QoS, warn operator of service quality deterioration and assist in locating the fault of IPTV service in combination with the warning information of network element management system.
The system configuration is illustrated below: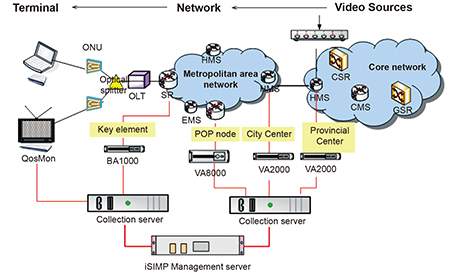 Product Features
•

Video source monitoring
Support MPEG2-TS/MEPG4/H.264/AAC and other major audio, video
QosMon module built in STB
•

Intelligent analysis using the knowledge library
Based on the knowledge library, ISA can analyze user experience and
Set-top box terminal / IPTV carrying network / IPTV video sources
Real time monitoring and EPG performance alarm
Application Cases
Support terminals from 13 vendors including ZTE, Huawei, Skyworth, FiberHome, Alcatel-Lucent, Coship, Cisco, LeTV, DareGlobal, etc.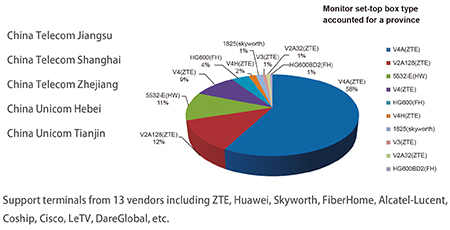 What's the 'Internet of Everything' worth? $613 bi...
What's the 'Internet of Everything' worth? $613 billion, Cisco reckons
More> >