Network Service Quality Monitoring System(NSQM)
Solution Overview
Currently, network providers' network performance management system is based on the collected status data from network devices, such as traffic statistics of device and its ports, delay measurement between devices, CPU utilization, faults and alarms, and etc. However, none of these reflects the quality of an application as perceived by the end user.
System Overview
The Network Service Quality Monitoring (NSQM) System initiates dialing tests for various services through the probes in the network to monitor the network performance and quality of users' experience.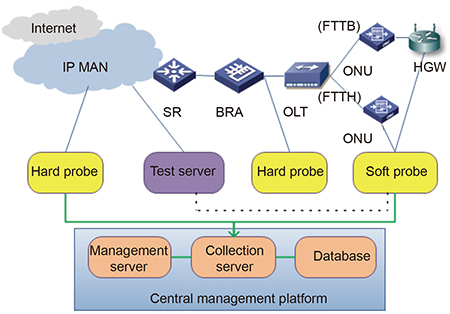 System Features
· Monitors a variety of application services and collects performance
· Flexible network diagnostic methods
· Pinpoint network problems quickly and accurately based on comprehensive
multi-dimensional analysis of time, space, and application
· Issues network fault warning via SMS and email
· Outputs network quality reports daily, weekly and monthly
Supported Services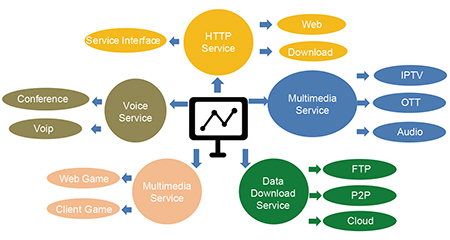 What's the 'Internet of Everything' worth? $613 bi...
What's the 'Internet of Everything' worth? $613 billion, Cisco reckons
More> >