On-site Services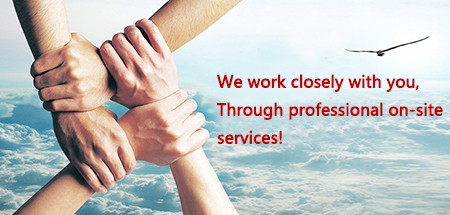 Introduction
Through professional on-site services, we dispatch qualified personnel to work at our customers' locations in accordance with customers' needs. While the most complex part of personnel management, including hiring, training, evaluating and dispute settling, will be handled by CertusNet, our corporate customers only need to supervise the dispatched personnel performing their duties, so as to keep management and HR costs to the minimum, and consequently maximize profitability and efficiency.
CertusNet is able to offer a diversified portfolio of management and technical talents with various industry experiences, expertise and professional qualifications. We are familiar with all cooperation modes of software outsourcing, with a track record of real-world operations. In addition to dispatching of personnel, we are also available to help our customers through project outsourcing, off-shoring and revenue sharing, in multiple sectors ranging from telecom, radio and television, government to enterprises.
Scope of Services

1) Management personnel
2) Quality management personnel
• Quality engineer for software development
3) Technical personnel in product development
Product design
• Product architect
• System engineer
• UI designer
Software Development
• Java development engineer
• Front-end WEB development engineer
• C/C++ development engineer
• Database development engineer
Software testing
• Automation testing engineer
• Performance testing engineer
• Function testing engineer
• Localization testing engineer

Service capability and core strengths
1) High-end talent strategy
Talents are an important asset of any corporation. CertusNet is committed to establishing a human resource management system with high value talents at its core, so as to provide high-end talent services to corporate customers.
• Identifying industry experts that are trendsetters in technology and industries
• Building paths for career development and guiding project-driven personnel growth
• Attracting and recruiting top talents
2) Standardized processes and knowledge management systems
Well-designed standardized processes and knowledge management systems are crucial for ensuring consistent professional services.
• Standardized processes and systems can ensure high consistency in all the professional services provided by our people
• Strong knowledge management helps us quickly apply any experiences throughout the system, allowing corporation customers to seamlessly replace or add dispatched personnel with virtually no gaps.
3) Diversified talent hunting channels
We have highly diversified channels for talent hunting, with human resources department and headhunters searching qualified candidates in major cities across China.
CertusNet has put in place a Total Quality Management System and project management system. They are complemented by our rich experience garnered from years of real project execution and a professional team comprising top-notch experts. Together, they help ensure we provide great development & application solutions and rapidly deliver effective projects, all without compromising quality of the final deliverables.
What's the 'Internet of Everything' worth? $613 bi...
What's the 'Internet of Everything' worth? $613 billion, Cisco reckons
More> >